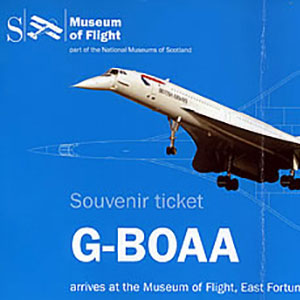 Following the fatal Concorde crash near Paris in 2000, it was subsequently decided to take all the remaining aircraft out of service and retire the fleet.
The only two operators of Concorde, Air France and British Airways donated or sold these remaining iconic aircraft to air museums throughout the world.
One such museum, the Scottish Museum of Flight at East Fortune near Edinburgh was lucky enough to secure one of the British Airways fleet, G-BOAA to display.
Because they were no longer certified to fly, the aircraft had to be transported by sea & road, in several pieces from London to Scotland. Quite a logistical challenge. They even built a temporary roadway across fields adjacent to East Fortune & removed a section of the perimeter fence/hedges.
Today, Tim & I went to see the arrival of G-BOAA at East Fortune.
For me this brings the Concorde story full circle as in 1969 I was on a school trip to Filton, Bristol when I saw the maiden flight of Concorde 002, when it was flown to it's new home RAF Fairford in Gloucestershire for further flight testing.
I never flew in Concorde, but my parents did, back from New York. I saw it fly in or out of Heathrow quite a few times as my sister lived in Whitton, right under the flight path. I remember them being extremely noisy when they took off.