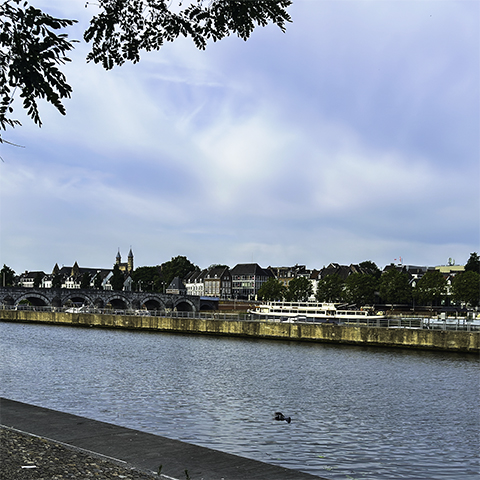 Away bright and early this morning for my 104 km cycle ride via Maastricht.
The weather was a little cooler than previous days which was actually most welcome.
Cycling in the extreme heat is not so much fun, sweat running into my eyes really is unpleasant.
The second half of the route was very hilly, justifying the use of my eBike today.
Today's featured image is of Maastricht old town, from the east bank of the river Maas.
Really enjoying my cycling at the moment, with over 1140 km ridden in the last 30 days.
Many of my recent rides have been on previously un-ridden routes, mainly thanks to the eBike enabling longer one day excursions.
It's also great to be home to see the penultimate stage of the Tour de France!