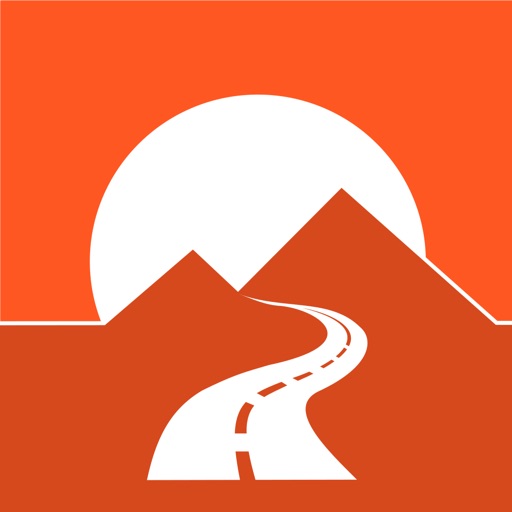 Cyclists, whether the professional peloton or enthusiastic recreational individuals like me, have an almost obsessive interest in the weather.
When out on our bikes we are exposed to all weather conditions for extended periods of time.
We can never control the weather but can certainly use it to our advantage.
At the very least we can minimise the discomfort and energy sapping effects of adverse weather conditions as we seek to make progress on two wheels.
Up to now I have always checked the weather forecast the day before a planned cycle ride.
Wind and rain are common enemies of cyclists.
More than once I've reversed my intended route simply to have the wind in my back on the way home.
This gives my tired legs much appreciated assistance when needed the most.
To help with my ride planning I've just started using an extremely helpful and comprehensive cycling/weather tool called 'Epic Ride Weather'.
Combined with a favourite route planning/tracking tool, 'Ride With GPS' in my case, Epic Ride Weather does the rest with up to date weather predictions for the day/time you intend to ride.
I use an Apple iPhone 11 Pro to navigate/track my rides using Ride With GPS and also to check the weather with Epic Ride Weather.
Both platforms work seamlessly together, in my experience.
Here is an example of an upcoming cycle ride:
The first screenshot is the Ride With GPS navigation page for my ride: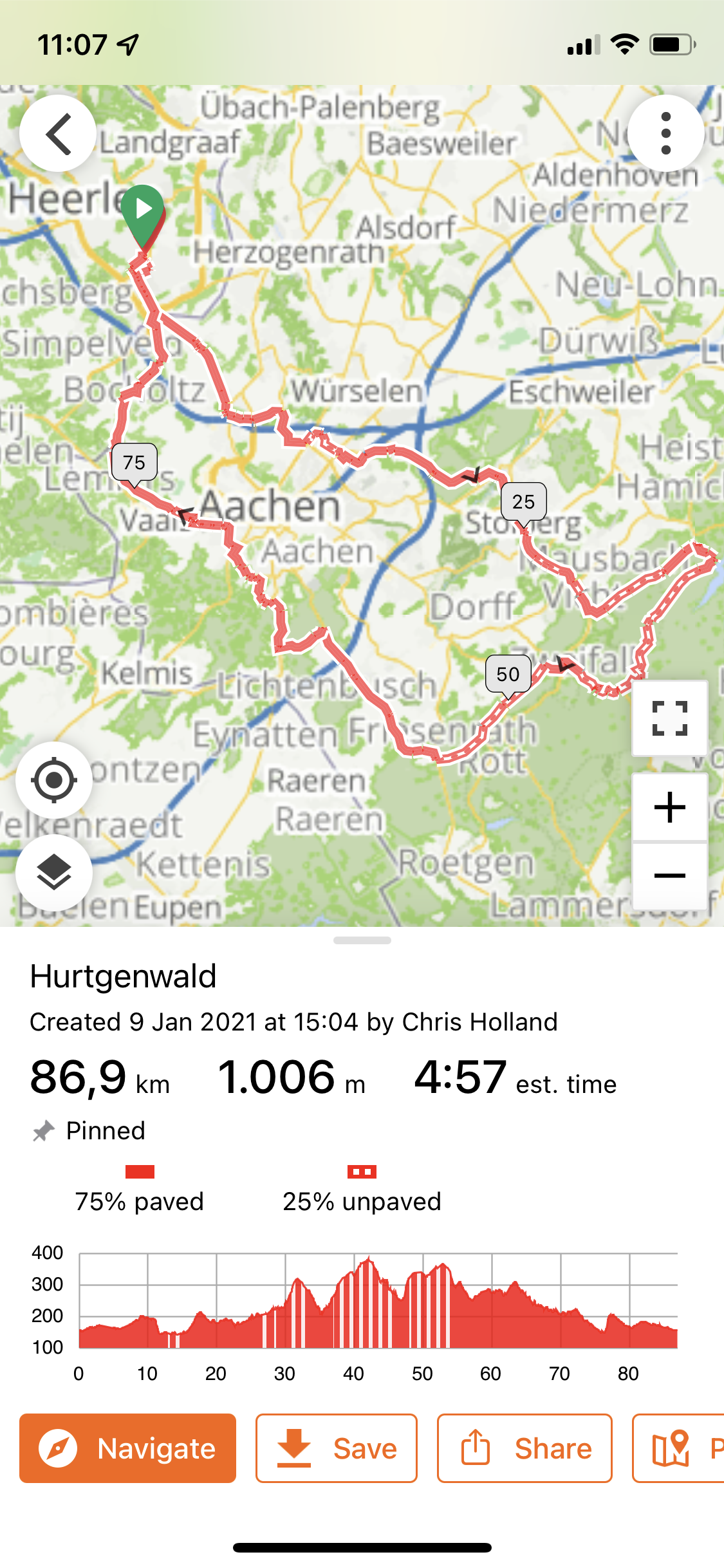 The following screenshots clearly show the various information fields for my upcoming ride, including wind direction superimposed on my route map with white arrows: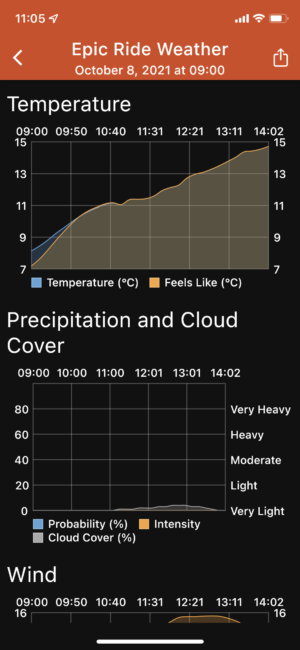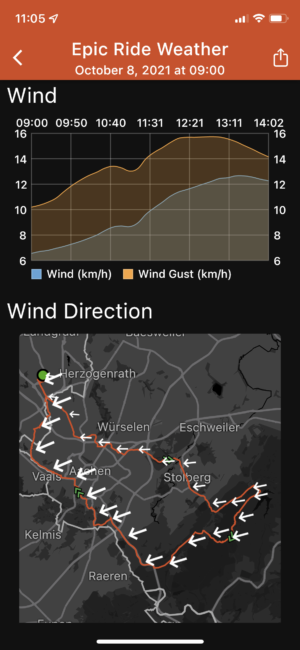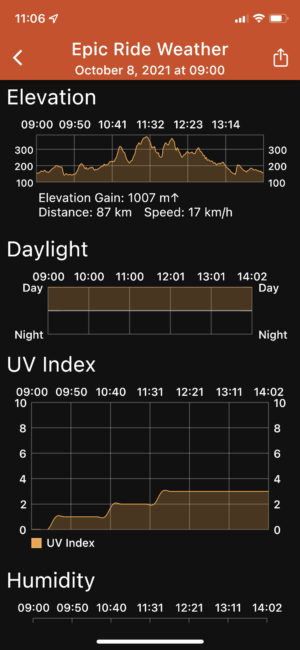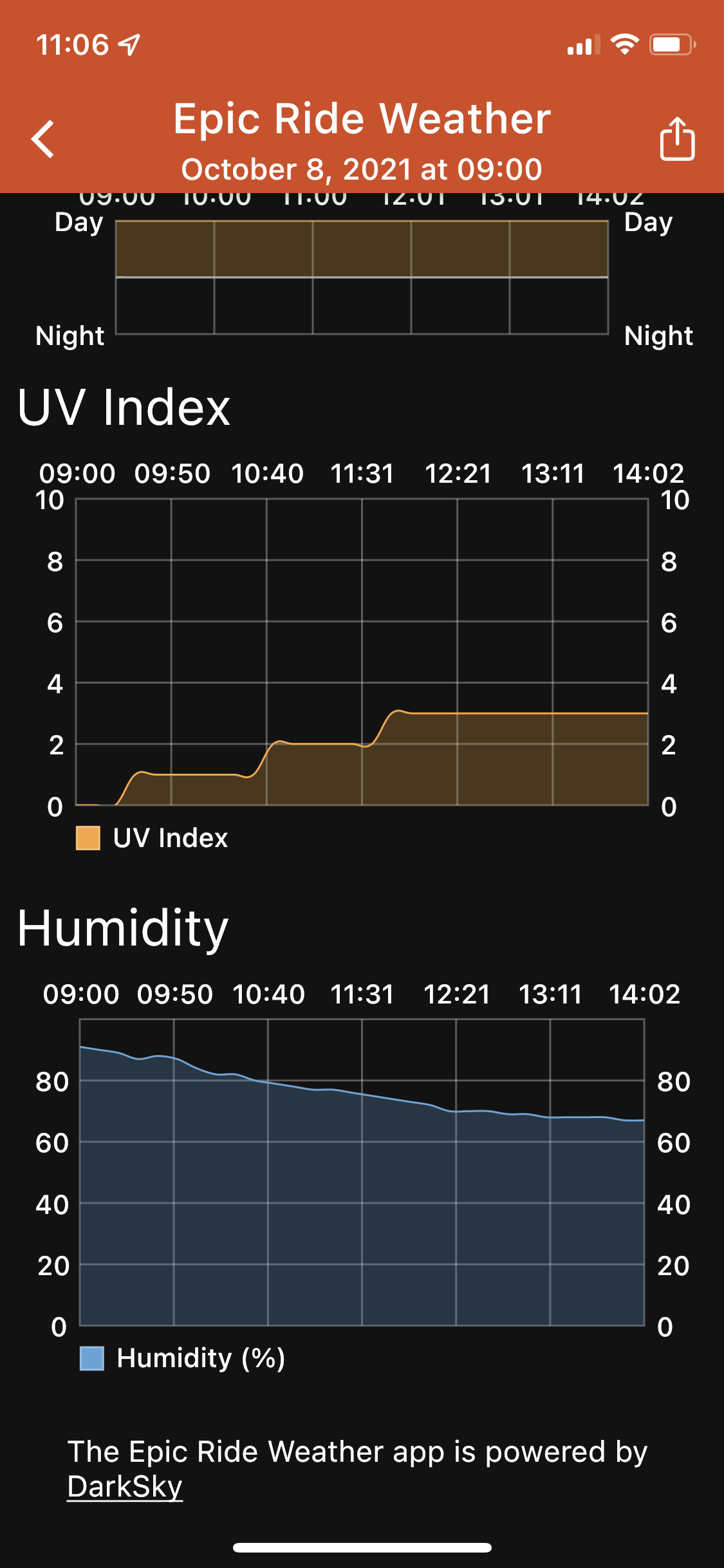 As my example is for a ride in a few days time I will check the weather once more the day before.
If necessary I could then reverse the route if that would present more favourable cycling conditions.
With autumn upon us and winter not so far away the weather becomes so much more relevant to those of us wanting 'year round' opportunities to get out on our bikes.
I can already see the potential in Epic Ride Weather to help me achieve my objectives and look forwards to many kilometres cycling in the coming months.
Finally I should point out that I have no connection with Epic Ride Weather other than that of a satisfied user.