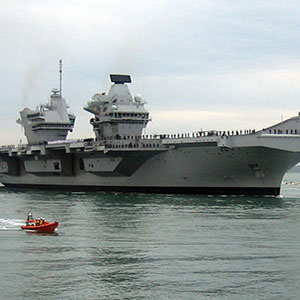 Before moving south from Edinburgh, my home for some 13 years, I saw the beginning of construction at Rosyth of the largest warship the Royal navy has ever built, the aircraft carrier HMS Queen Elizabeth.
Today, at last, the huge vessel arrived in it's home port of Portsmouth for the very first time.
Advance publicity ensured a fair crowd, even though it meant getting up really early for me to ensure being there at the expected arrival time of 0710hrs.
The sister ship, HMS Prince of Wales is also under construction at Rosyth dockyard near Edinburgh.
An amazing sight & well worth the early start to witness naval history being made.