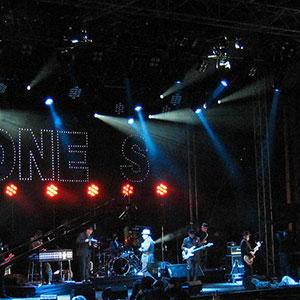 Having lived in Edinburgh for almost ten years now, I decided it was about time that I celebrated the incoming New Year amongst the famous Edinburgh Hogmanay celebrations.
I had tickets for the concert in Princes Street Gardens which was not only fabulously entertaining with Madness & supporting acts but gave a close up view of the Edinburgh Castle fireworks display immediately above.
It was extremely cold, -6 degress, so thermals, wooly hats and a hip flask full of Scotch whisky were the order of the day & even though we didn't get home until way past 2am (we had to walk two miles!) this was one of the very best new year celebrations I've ever experienced.