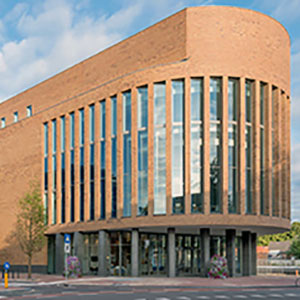 For as long as I can remember, probably early childhood, I have been known as 'Dutch' or 'Dutchman', hence the name of this blog.
But I am 100% English with roots I've traced back as far as the 17th century, to an area of eastern England known as Holland or South Holland in Lincolnshire.
This area itself got it's name from landscape created by the Dutch engineers who came to the area in the 1650's to help drain the Fens and reclaim the land in the same way they did in their own country. The drainage channels, dykes & long straight canals are very similar, and in time the area became known as Holland.
I mention this because my surname has caused much amusement to the Dutch people in my new home, especially the immigration & police officers at the entry ports.
Today I had to go to the Gemeente (City Hall, photo above), to register as a resident of Weert, in Limburg province.
Apart from being a legal requirement this is essential if I am to integrate into the Dutch way of life.
Without this registration I cannot open a Dutch bank account, acquire the mandatory health insurance, get a Dutch SIM for my phone or buy a vehicle of some sort.
It was a very straightforward process with only an 11 page form to fill in, produce birth certificate, passport & proof of address and in a few days the all important registration number will arrive & I can start integrating!