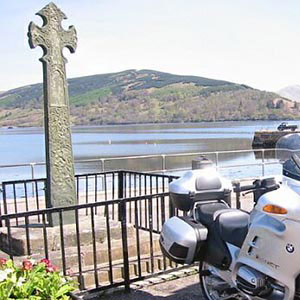 We had a really long ride out today, leaving home nice and early.
Heading west we stopped overlooking Faslane, home to the Royal Navy nuclear submarine fleet before continuing to Inveraray on the shores of Loch Fyne for our lunch stop.
After lunch we headed north & east to make our way to Ceres in Fife where we met up with members of the Scottish section of the BMW Club at Meldrums Hotel.
A great day's two-up motorcycling on some of the best 'biking roads anywhere while taking in the most breathtaking scenery.