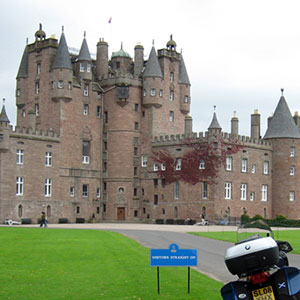 Arranged to meet friends for lunch at Glen Cova so I decided to take the scenic route to get there. (Aren't all Scottish roads scenic?)
On the way I came across a sign to Glamis Castle, so I thought I'd go and take a look. Very impressive.
It's the ancestral home of Elizabeth Bowes-Lyon, Queen Elizabeth, the Queen Mother.
Onwards to a very agreeable lunch with Iain & Jane before taking what can only be described as the very indirect route back to Edinburgh through the Kingdom of Fife.