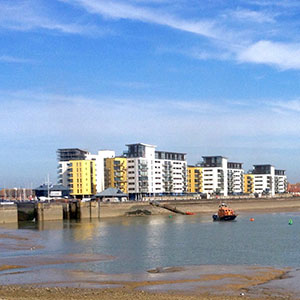 Today I find myself at Sovereign harbour, just to the east of Eastbourne in east Sussex.
Spent a couple of hours wandering around this modern harbour, with nice coffee bars, pubs & restaurants as well as moorings for many leisure craft.
It's also a working harbour, with a commercial boatyard and a dedicated wharf for the local fishing fleet to land their catch.
Interestingly the RNLI lifeboat is moored outside the harbour for rapid deployment as the harbour is controlled by lock gates, which would no doubt cause undue delay in the event of an emergency at sea.