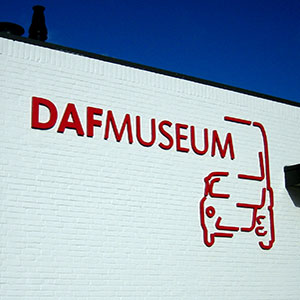 I let the train take the strain today for the 20 minute journey into the centre of Eindhoven.
I've used the Dutch railways quite a few times since I came to live here and I've found them to be very reliable, on time and clean, a bit of a contrast with my experience with the railways back in the UK.
The purpose of my trip today is to visit the DAF Museum, a 1 km walk from the central railway station.
The museum has only recently re-opened after an extended period of refurbishment and extension.
This is a really impressive collection of DAF cars and trucks, the latter of which are still built not far away in Geldrop on the outskirts of Eindhoven. DAF no longer build cars.
I'm always interested in motor museums and this is a particularly good one, with all the information boards in English as well as Dutch and laid out in spacious halls filled with the history of this innovative company.
Two hours is enough to see all there is to see and afterwards I wandered back to the station a different way, for the train back to Weert.