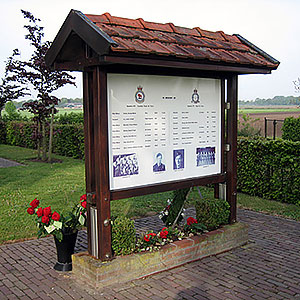 At least 515 allied & enemy aircraft crashed in Limburg province during WW2, 33 of which were in the municipality of Weert.
Yesterday, I didn't have to cycle too far before coming across one such site at Altweerterheide, so the south-west of Weert, and the Air War 1939-1945 museum at Weerterbos, to the north-west.
A comprehensive account of the Altweerterheide crash may be found here.
A very interesting morning.