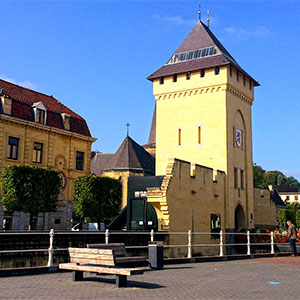 We've just returned from a two day break in the lovely town of Valkenburg in south Limburg.
With all the various travel restrictions in different countries we decided that a small holiday in the Netherlands was the best idea and it was a thoroughly enjoyable break.
On Thursday we took an early train from Weert and about an hour later we arrived in warm sunshine at the old station at Valkenburg.
Our hotel was right in the centre of the old town and just a short walk from the station.
Valkenburg is very much a tourist destination and was bustling with visitors as we spent the day wandering around the various sights. We paused every so often for drinks and had lunch at the top of the hill by the castle ruins.
We also walked up the Cauberg, a very steep hill out of the town and scene of many famous cycling victories over the years.
Valkenburg is also a popular destination for cyclists, many of whom come to ride sections of the Amstel Gold Race, a classic cycle race which has been running every year since 1966. Sadly Covid-19 led to this April's event being postponed until October.
We rounded the day off with an excellent evening meal at Brazza restaurant, not far from the hotel.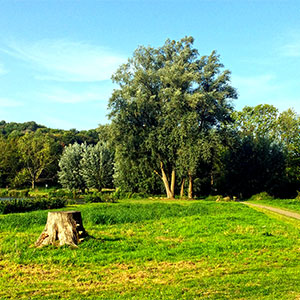 After breakfast on Friday we took a nice walk out into the countryside and around the lake at Geulpark, named after the small river that runs through the town.
Once back in the town we took the chair lift up to the Wilhelminatoren where the terrace offers panoramic views over Valkenburg and the surrounding hilly countryside.
It's already very sunny and warm as we walked back down the hill and continued our exploration of the old town.
Before catching the train home we had a lovely late lunch (& a couple of beers) at a nice Mexican restaurant in the centre of the old town.
All good things come to an end and we've had a great time just relaxing & exploring in a great location just an hour from home.
Where next?