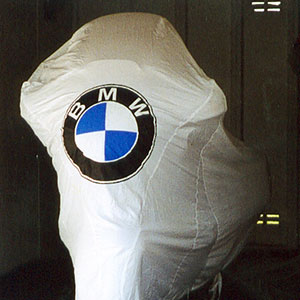 I started riding motorcycles when I acquired a brand new Suzuki GT250 in the spring of 1975.
I stopped riding motorcycles in 2009 & sold my last 'bike, a BMW R1200RT-SE the following year.
In the intervening 34 years I rode a total of 177148 miles and with a pillion passenger for 33213 miles (19%).
61129 miles (35%) were ridden on overseas trips.
There were seven Japanese motorcycles owned before I fell for the fabulous BMW marque, after which I owned nothing else.
Just 20 BMW's, 14 new & 6  previously owned.
People often ask me why I stopped riding & the truth is I simply stopped enjoying it. I went from almost daily riding to nothing, zero, for almost a year before I disposed of my last BMW.
I felt that the 'bikes were getting too heavy (or I was getting weaker, more likely!), my reactions were getting slower but most significantly I stopped looking forwards to getting the 'bike out for a blast around the Scottish Highlands, which were an easy day trip from my then home in Edinburgh.
Parallel to all this I lost three motorcycling friends in as many years, all died in road accidents and I didn't fancy being another statistic.
Do I miss it? Not really……no, not at all.
The travel element is satisfied in other ways, by car, air & most recently bicycle. Walking is a last resort!
The journey continues just via different means.