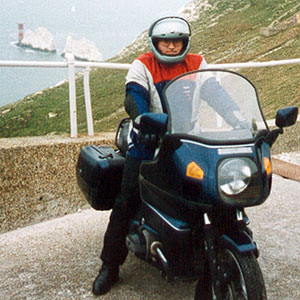 14th-15th October.
I was in Portsmouth, just about check in for the ferry to Caen to spend a few days with my friend Mike who lives in the Loire Valley, when I discovered that I had left my passport at home, over 100 miles away.
My ferry ticket hadn't yet been purchased, so instead of going home I took a local ferry over to the Isle of Wight, a place I had never been before.
Found a small B&B somewhere in the middle of the island and before heading home the next day I managed to get a passer by to take a photo of me with The Needles in the background.
Not a completely wasted weekend.