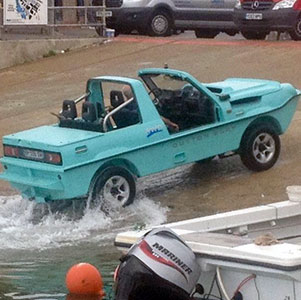 These interesting amphibious cars have been designed & built in Littlehampton for many years by Tim Dutton.
Today I saw a Dutton Surf being driven in & out of the Arun at Littlehampton by Tim Dutton.
It's fair to say that Tim Dutton & his eponymous company have had a somewhat colourful history over the years, but it's good to see an automotive/marine pioneer still doing his thing.