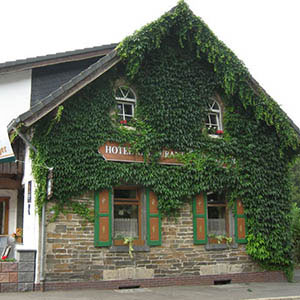 I organised a week long trip to Germany for a group of friends, based at another friend Christian's Hotel Forsthaus in Volkesfeld.
After leaving the ferry terminal at Ijmuiden we made good time across Holland and found a nice place to have lunch in Monschau in Germany, where I've stayed a few times before.
Christian led us on some guided routed on a couple of days and he provided excellent hospitality throughout our stay.
I love this part of Germany & will return, no doubt.