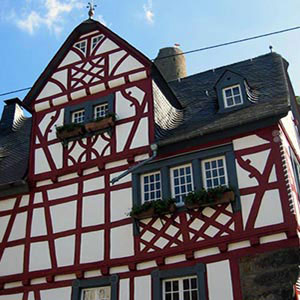 This past week has formed the second part of our European motorcycling holiday this year.
Read all about the first 11 days here.
Having the shortest distance to travel, from the Bikers Only B&B in Ruppertshofen, we arrived first at Hotel Forsthaus, owned by a motorcycling friend, Christian Schlich around mid-day on 1st August.
A group of friends travelled over from the UK the same day & we've all had a week of really great motorcycling & hospitality.
On a couple of days Christian, riding his Harley, led us around some of the less well known areas of the Eifel region, with quaint villages and spectacular views over the Rhine on the way.
As usual the photo's speak louder than words.