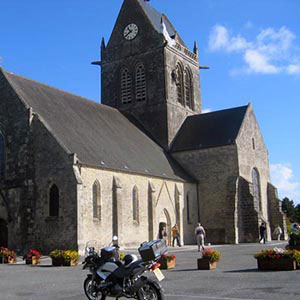 Returning for a second visit to Chateau Le Mont Epinguet, near Brix, Normandie, I organised a tour for a group of friends based at this fabulous, old fashioned venue.
Those of us travelling down from Scotland & the north of England took the scenic route down through the Welsh Marches and stopped overnight near Sherbourne in Dorset before meeting up with the remainder of the group in Poole for the morning ferry to Cherbourg.
The chateau is a short ride south from Cherbourg and an ideal base to explore the Cotentin peninsular and more of Normandie.
After three nights here the group headed back to Cherbourg and the ferry back to Poole, while I headed for Germany, more of which in another post.