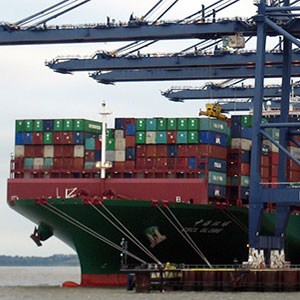 Felixstowe is the largest container terminal in the UK.
Today I had a wander around both here & Harwich, just across the river Orwell.
The largest container vessel in the world, 'CSCL Globe' was unloading containers as I watched.
This huge ship is 400 metres long, 59 metres wide & weighs over 185000 tonnes.
It's capacity is 19100 twenty foot sea containers & has a crew of 31.
Apart from this ship there was plenty of other marine traffic during the couple of hours I was here, on my way to my parents house in Thorrington.