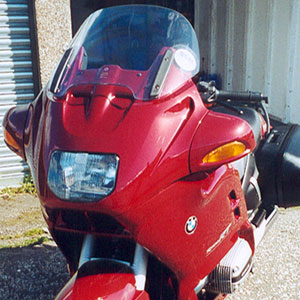 Since moving up to Edinburgh from England in January I have been keen to acquire another motorcycle.
My budget won't currently run to another brand new 'bike but I've found a very decent second hand BMW R1100RT, four years old, sensible mileage, at a local non-BMW dealer.
Collected it today & locked it safely in my lock-up garage covered with my fitted cotton 'bike cover used on my last BMW.
Let the adventures begin!