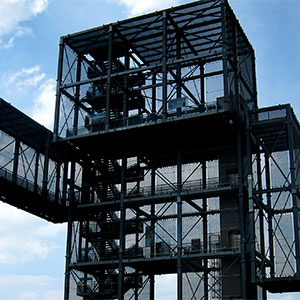 Today's 73.5 km cycle ride represents my longest so far this year.
I'm especially pleased as it's my first outing on the bike for over three weeks, following cataract surgery on my left eye.
My destination was Indemann, a 36 metre tall observation tower in Germany, it's shape resembling a human.
Unfortunately Covid restrictions meant that the tower was closed for visitors.
I understand it offers stunning views of the surrounding countryside.
With temperatures around 25c it was a very hot day to be cycling long distances.
However, I kept well hydrated and it's gratifying that my fitness hasn't completely disappeared during the enforced lay-off.
It's also really great to be able to see properly for the first time in over two years!