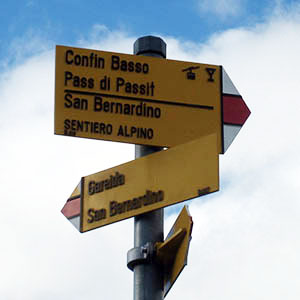 This was a really great trip to Italy,Germany & Belgium.
Included in this trip were the Stelvio Pass in Italy and Neuschwanstein Castle in Germany.
There was, however, a small problem.
Arriving in Leuven, Belgium for my penultimate night before heading to Ijmuiden for my ferry back to the UK, I discovered that I did not have my passport with me.
The previous night was spent in the Italian Tyrol, near Bolzano and I had been required to leave my passport at reception for registration.
I was intending to leave very early the following morning & settled my bill that evening, forgetting all about my passport. It is quite unusual, in my experience, to leave passports for registration, so that's probably why I forgot.
From my hotel in Leuven, I phoned German speaking friends (German is common where I was staying in Italy) to phone the Italian hotel for me to see if my passport was there. It was.
However it was a long ride there & back and I really needed to get back to the UK.
So I phoned the British Consulate in Brussels to see if I could get a temporary travel document, but once I gave them all my details & explained the circumstances, they said they were unable to help. They told me that my passport was not lost, that I knew exactly where it was and that it was up to me to recover this valuable document.
There was a beer festival in Leuven so I drank beer, got fed & slept on it before deciding what to do next.
Next morning I decided I didn't want to stay in Leuven & nor did I want to ride all the way back to Italy to collect my passport.
My idea was to ride to Germany, where my friend Christian owns Hotel Forsthaus at Volkesfeld.
He would phone the Italian hotel for me & arrange for them to send the passport to Hotel Forsthaus by the quickest secure method possible. €12.00 was paid and I had to wait THREE DAYS for it to arrive with me in Germany.
The upside of all this was I got to spend another three days with great hospitality & more motorcycling in the Eifel area of Germany.
When I eventually arrived at immigration in Newcastle & presented my passport, the immigration officer said,'You found your passport then, Mr Holland?'. So my phone call to the Consulate in Belgium had been logged & UK Immigration informed.
Nice to know the system works, don't want any riff-raff getting into the country, do we?