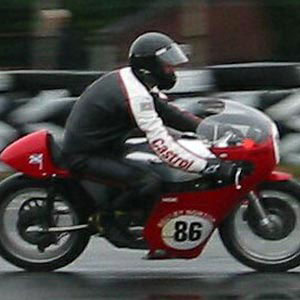 Knockhill circuit in Fife is probably the best known racing circuit in Scotland, but today I visited the less well known East Fortune circuit, just outside Edinburgh.
East Fortune is a former RAF base and currently home to the Scottish Museum of Flight.
Tucked away in one corner of the airfield, utilising parts of the former runways is East Fortune circuit, it's primarily used for club level motorcycle racing.
It was raining for most of today, which didn't seem to dampen the spirits of riders or spectators and a good day of racing was had.