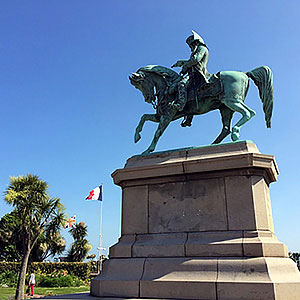 16th-20th May.
I've often passed through the Normandie port of Cherbourg, on my way to somewhere else.
So I decided to leave the car in Portsmouth & travel over on the high-speed ferry as a foot passenger.
I stayed in the old town of Cherbourg & thoroughly enjoyed exploring on foot & even took a bus to a nearby town just to see what it was like.