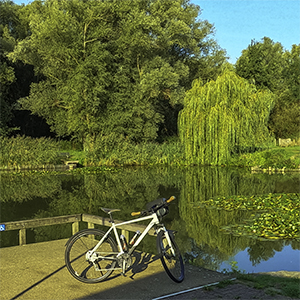 Today's 46 km cycle ride was the first since August 16th, so I decided on a fairly easy route to the north of Heerlen.
Because I didn't cycle while on holiday in Italy, I was curious how much my fitness might have deteriorated without my regular exercise.
I left home just after 07:30, to avoid the heat of the day.
My route included a few familiar long, steep hills which I managed fairly easily.
It really is good to be out on two wheels again.
Today's featured image is of the fishing pond at Schinnen.