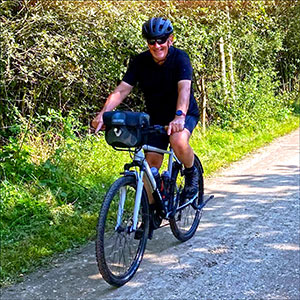 During my last cycle ride this week I passed 10,000 km recorded distance since acquiring my Cube Nature Pro in May 2020.
In 22 months I have cycled a total of 10,108 km in 168 separate rides.
That's an average of 60 km every time I take the bike out.
My longest ride was 164 km and the shortest 15 km.
What an adventure it has been, especially the last 15 months or so, where I've been based amongst the fabulous rolling hills of South Limburg.
As well as exploring this beautiful part of the Netherlands I've also cycled in Germany, Belgium and Luxembourg.
The stories of my rides can be found here.
All the photographs can be found here.
Finally, all my rides can be found here.
Naturally my cycling adventures continue with new rides planned and new countries to explore.
I always have to see over the next hill or around the next corner….