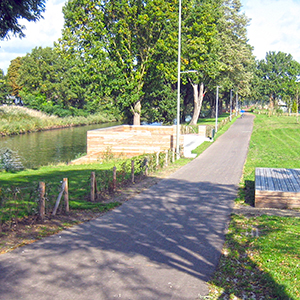 Limburg was liberated from German occupation by allied forces 75 years ago.
To commemorate this, Nederweert council along with local historians recently erected nine pictorial story boards at significant WW2 sites within Nederweert district to educate and inform visitors of various military actions 75 years ago.
This whole idea has been very well thought out with each story board displaying QR codes which connect to a very comprehensive website (in English also!) which tells the whole story with the aid of many photographs. 75 Jaar Bevrijding Nederweert
Unfortunately, I left home this morning with a partially charged phone battery and an almost dead camera battery, so I only managed photographs of five of the nine locations. Most unlike me!
Having not been out cycling for almost two weeks this was a great excuse for a 47.5 km morning ride out.