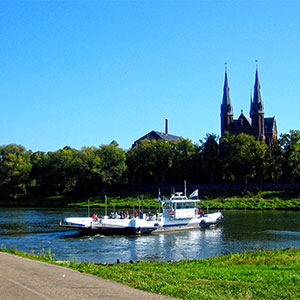 My 102 km cycle ride today started just before 0800 and took me south-east towards the River Maas along deserted minor country roads and cycle tracks.
After an hour or so I reached the banks of this magnificent river near Heel and followed it for around 30 km before we parted company at Baarlo.
Baarlo is a small village on the west bank of the Maas and from here a ferry operates to the old town of Steyl on the opposite bank.
I didn't take the ferry today but I'm sure I will sometime in the future.
From here I made my way homewards, again along minor back roads, avoiding built up areas as much as possible.
Another great day out on the bike with 40 new photographs.