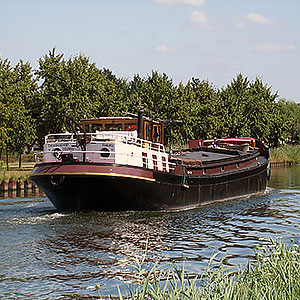 A whole week without getting out for a cycle ride!
Three days of 40 degree temperatures followed by another three days of torrential rain was enough to keep me in the shade/dry.
Normal service is resumed today so I went for a steady 23.8 km ride along local canals, but to an area I've not been before, just for a change of scenery.
Nice & sunny today & much more reasonable temperatures for cycling, 25 degrees, with more of the same forecast for the next few days.
Hopefully I'll be able to get out a couple more times before the end of the month (Wednesday!).
A busy day on the canals & more pleasure boats than usual, probably because it's the summer holidays here in the Netherlands.