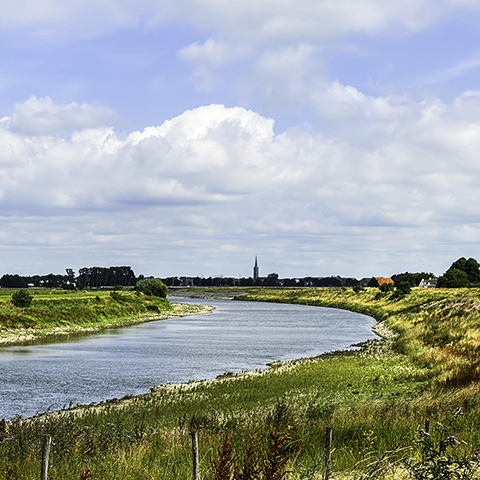 I was up bright and early again this morning for a great 113 km cycle ride to the north of Heerlen.
Heading in the general direction of Roermond I made good progress before turning towards Wessem and the river Maas.
From here I followed the course of the Maas southwards for about 30 km and then east again towards Heerlen.
After the extreme temperatures of the past few days it was refreshingly cooler today, around 20c.
Fairly cloudy in places and very windy for the whole ride.
Today's featured image is of the river Maas, looking back towards the Belgian town of Maaseik.
A really great morning on the bike and home before lunch!