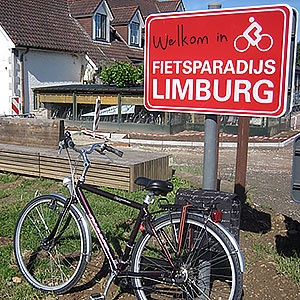 It's been exactly two weeks since my last trip out on the cycle, enforced by having to wait for new tyres to be delivered and three days of 'Code Orange' extreme weather warnings.
Yesterday's ride was my longest route so far, a great 54.8 km round trip taking in the picturesque village of Thorn, a small ferry across the Maas, several war memorials & a nice cappuccino around halfway at Maasbracht.
A great ride out on a very warm, sunny day.