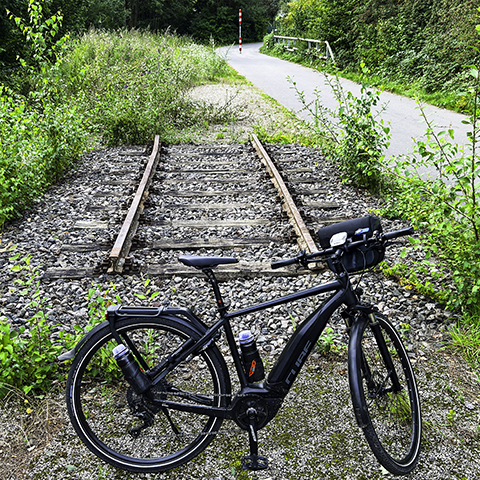 Today's 83 km cycle ride was a nice loop to the north east of Heerlen and almost exclusively through Germany.
It included a 13 km gravel track alongside the river Rur plus the entire 25 km length of the Bahnstrassenweg Julich-Aachen cycle track.
This dedicated cycle track was built along the route of a disused railway line.
Therefore it is reasonably flat with long straight sections through the German countryside.
Today's featured image is of a token remnant of railway track near to the end of the cycle track at Haaren, Germany.
For the second day running I've had to ride in long leggings and a long sleeve jacket as the unseasonal high winds and cool weather persist.