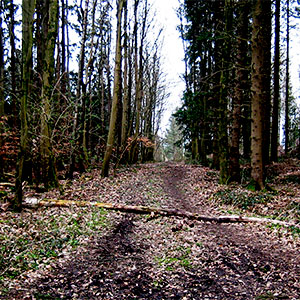 This morning's cycle ride was a 32 km loop south of Heerlen into nearby Germany.
Just to the west of Aachen is a steep 258 metre forested hill, known as Schneeberg.
The ascent was over 5 km of paved roads and very rough forest tracks to reach the top.
It was really satisfying to reach the top and very peaceful and quiet.
However the density of the trees prevented me from seeing the low-lying surroundings so it was only on the somewhat rapid decent that I could fully appreciate the views.
It was only 5c degrees here this morning, overcast with a few spots of rain.