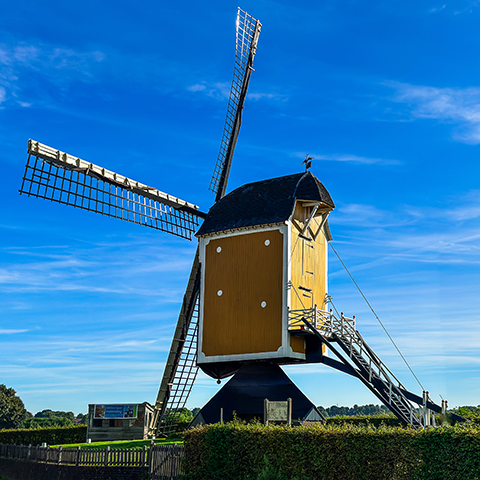 The cycling week has started with a nice 70 km 'figure-of-eight' route to the west of Heerlen with the crossover point in Valkenburg.
Before setting off I took a rather unusual picture just after sunrise.
The sun here rises in the east behind our apartment, which is great for us facing west, treated to spectacular evening sunsets on a regular basis.
This morning the rising sun cast quite an eerie orange light in front of the apartment which I've never seen before.
It's the first picture in the gallery linked below.
It was a rather cool 13c when I set off, but I soon realised that I was somewhat over-dressed in leggings and long sleeve jacket.
I really should have more faith in the weather forecasts.
Today's featured images is of Sint Hubertusmolen, a 222 year old wooden windmill at Klein Genhout near Beek.
Shortly after leaving Schimmert I came across de grote haas (The big hare), a 4 metre tall carving on a large tree stump.