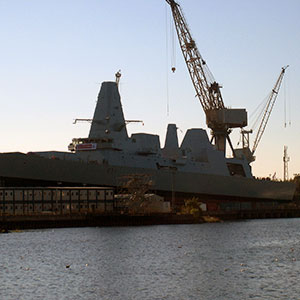 HMS Duncan is the last of six Type 45 destroyers built for the Royal Navy at Govan, on the river Clyde, near Glasgow.
Today I witnessed the last traditional slipway launch on the Clyde & there was a fair crowd on the opposite bank to see this historic event.
I also saw another Type 45, HMS Dragon alongside the fit-out berth further downstream.
Four years ago I also saw the very first Type 45 destroyer, HMS Daring, launched nearby.