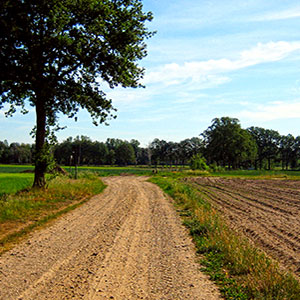 There were times today, on my 51 km cycle ride, when I had no idea which country I was in.
The border with Belgium is, of course, clearly marked on the GPS but the reality on the ground is a little fuzzy, with the grey Belgian border markers cropping up when least expected.
My objective today was to explore Hasselterbroek, a large nature reserve officially in Belgium but with areas in the Netherlands also.
Another early start meant that I arrived to ride some of the many cycle tracks through the reserve at around 0730.
It's so quiet and peaceful here that only the sounds of many varieties of bird life swooping overhead broke the silence.
Ducks splashing in the waterways added to the atmosphere so I just sat on some of the many benches provided to soak it all in for a while.
We are so fortunate to have a wealth of nature reserves in Limburg, with this one only about 15 km from home.
The promised temperatures of around 30 degrees encouraged me to head for home before it got too hot.