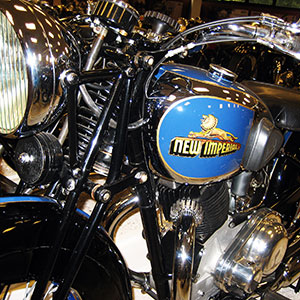 Located at Solihull, just outside Birmingham, is the National Motorcycle Museum.
Housed here is a large collection of motorcycles from all over the world, many in working order & every one in beautiful condition.
Today isn't the first time I've been here but the exhibits change & it's always a great place to spend a few hours if you're in this neck of the woods.