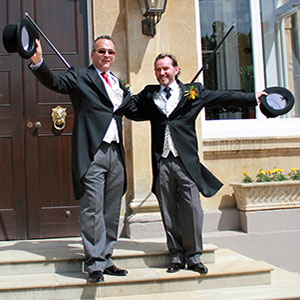 Saturday 28th May 2011.
Close family & friends gathered at Spring Grove House in Worcestershire for the Civil Ceremony between my brother, Nick Holland & his partner of many years, Stephen Lloyd-Morgan.
Principal photographer was brother-in-law Brian with significant contributions to this gallery from all family members who just happened to have their cameras with them!
Make yourself a large drink, there are well over 600 images!