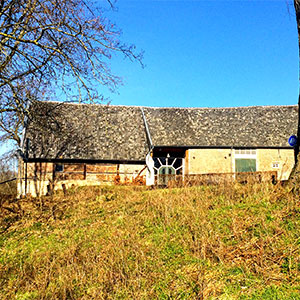 Today's outdoor exercise took the form of a 4.4 km walk through woodlands in the Schiffelerveld area to the east of Heerlen centre.
The midday temperatures here were around 18 degrees and normally I would be out on the bike enjoying the spring-like weather but all my cycling gear is in the wash today.
It was really nice to discover such a large open space amongst the residential suburbs.
It's also a car free zone with access only to walkers and cyclists.
Just as I've already experienced on my bike rides, the terrain around here isn't entirely flat.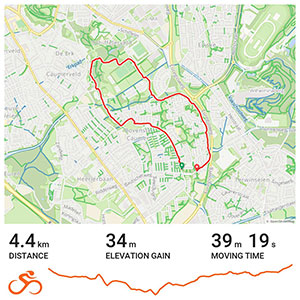 In a couple of places the well trodden trails were steep enough to have wooden steps set into them to help with the climb.
I really enjoyed today's walk in the warm sunshine and no doubt I will do more walking as I continue to explore my new surroundings, but cycling will always be my preferred mode of exercise.
With continuing good weather forecast for the coming week or so I'm sure I will be out on the bike more often.
I also think the 'sundowners' on the west facing balcony of my 8th floor apartment will be a regular feature at the end of the day.