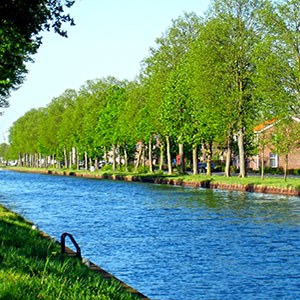 Not until I got outside this morning did I realise just how strong the wind was, having been deceived by the beautiful blue, cloudless skies into believing this was to be yet another perfect cycling day.
So, I postponed my previously planned cycle ride and just completed a simple 17.5 km loop alongside the local canal, Zuid-Willemsvaart.
The headwind was fierce on the first leg, towards Sluis 15 at Nederweert.
This meant that the second leg, returning along the other side of the canal, to Sluis 16 at Boshoven, was very much wind assisted with the 7 km run being completed in about 18 minutes.
Which, of course, meant that the final 5 km was straight into the headwind.
My legs feel as if they've cycled at least twice as far today!