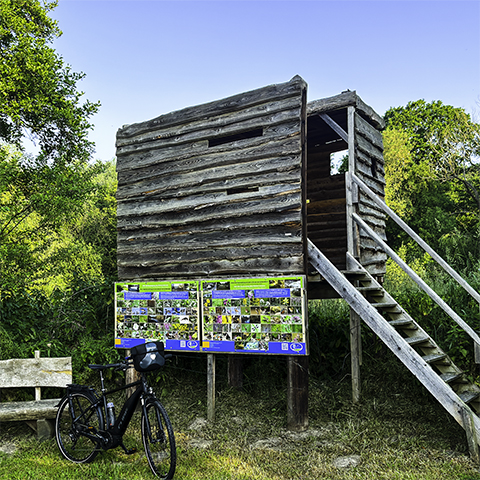 Today's 45 km cycle ride was planned as my first 'test' ride on the eBike I currently have on loan.
I deliberately chose a route that I had previously ridden back in March on my 'ordinary' bike so I could make some comparisons between the two.
I left home before 07:00 and did not need to engage the power assistance for the first few km as it's either flat or downhill.
This particular eBike is very pleasant to ride without assistance, despite the extra weight of the motor and battery.
When I activated the system a little later and selected 'ECO' mode, I felt the gentle assistance as I rode up a few inclines that are normally quite hard on a normal bike.
After about 5-6 km I could not tell if the assistance was working or not and the Bosch eBike controller stopped working correctly.
I stopped and re-set the system, the battery still showed 100% charge so I continued on the ride.
Just over two hours later I was home again, having no idea whatsoever how much of the ride was power assisted and how much was just me pushing the pedals.
I completed the ride today 19 minutes quicker than in March at an average speed of 19.5 km/h instead of 17.2 km/h.
Very frustrating that the eBike malfunctioned in some way that I'm yet to understand so it's fair to say that today's evaluation was inconclusive.
Apart from that the cycle ride itself was great, through German countryside in the early morning sunshine.
Tomorrow I will find a local Bosch eBike specialist to diagnose the problem(s) with the bike.
UPDATE, Friday 9th June:
Took the bike to my local Bosch eBike Expert, Peter Hogenhout BikeFun in Heerlen.
For a fee of €10.00 the bike's software was updated for the first time since it was new in 2019.
On the 2.5 km ride home all appeared to work properly….