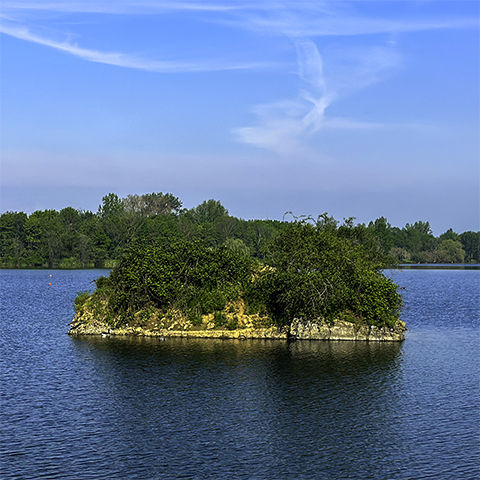 Today's cycle ride was unusual for me in that it was a 'there and back' route rather than a loop, which I usually prefer.
The 66 km morning ride took me northeast of Heerlen to Adolfsee, a man made lake near Huckelhoven, Germany.
The majority of the ride was alongside the river Wurm, which I've ridden many times before.
This is a dedicated cycle path, very quiet first thing in the morning but quite busy with cyclists on the return journey.
Today's featured image is of the island in Adolfsee, nicely illuminated in the morning sunshine.
A lovely warm morning for a cycle ride!