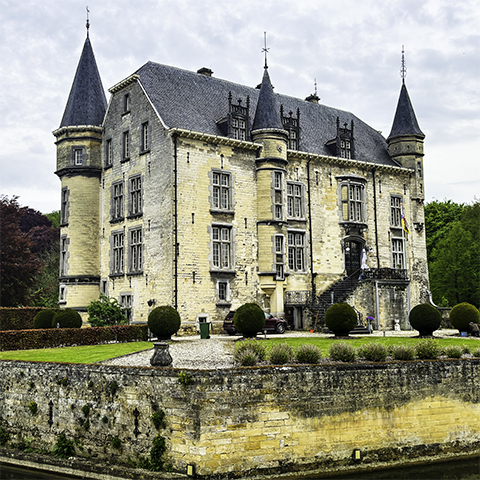 This morning's cycle ride was a quick 55 km loop to the west of Heerlen.
Leaving home at 07:00 I made good time until I paused for a while at the half-way mark alongside Maastricht-Aachen airport.
Turning for home I encountered a few more hills but I was still home before 11:00.
Today's featured image is of Kasteel Schaloen, near Valkenburg.
I've passed this way before but it's always nice to get some new photographs of these magnificent buildings.
Not much sunshine about today but it was still warm enough for the first outing this year in shorts instead of the winter leggings.
Hopefully the sun will appear in time for some longer rides planned for later this week.