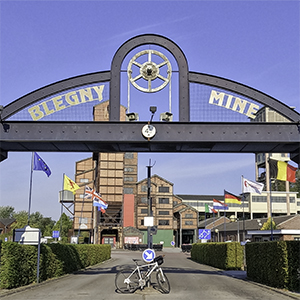 Cycling out in the countryside before sunrise is a great joy for me, especially if I'm able to capture the moment the sun rises above the horizon.
Today's 84 km ride into Belgium started just after 05:30, still dark and needing lights on the bike.
It was almost an hour and 15 km later before the orange sun made an appearance.
My destination was Blegny Mine, near Liege, a disused but preserved coal mine that stopped mining in 1980.
The winding tower is still fully operational and it's possible for visitors to descend 60 metres in the cage to the galleries below.
I was more than happy to stay at ground level.
The cycle ride itself was interesting and quite demanding in places, especially the many long hills on the homeward leg.