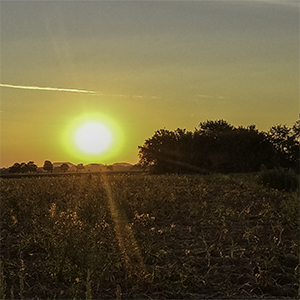 Sunday's 40 km cycle ride started before sunrise, in an attempt to get some exercise before it became too hot.
It was already 21c when I left home just after 06:30, with temperatures later forecast to exceed 32c.
Today's featured image is of the sunrise on the Dutch/German border near Lochd.
The ride itself was an undemanding loop to the south of Heerlen.
However, I really was sweating hard by the time I arrived home after just 3 hours in the saddle.