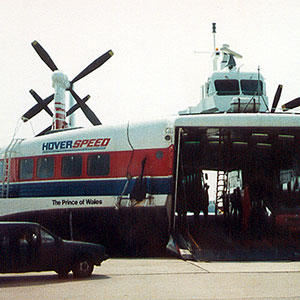 30th June-3rd July.
Waiting for the Dover to Calais hovercraft, with my BMW R100RS which I subsequently rode all the way to my friend's house in Palma, Mallorca.
I was on my own so only stopped once in France, Clermont-Ferrand, on my way to the ferry terminal in Barcelona for the ferry to Palma.
This was my sixth overseas motorcycle trip, 1504 miles in three days.
Great fun!