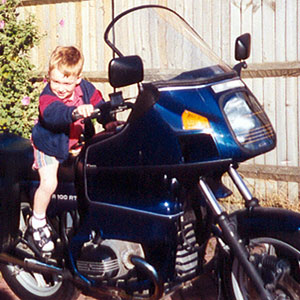 Today Tim decided that he wanted a ride on my BMW, but I had to explain that as his feet didn't reach the rear foot pegs he wasn't allowed to.
He leaned over as much as he could to touch at least one of the pegs, but nowhere near getting both feet safely accommodated.
Another time, maybe?