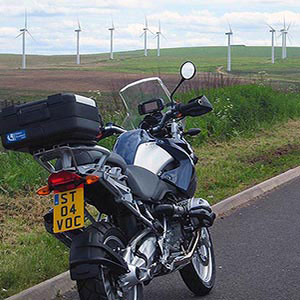 It's been just over a week since I took delivery of my new BMW R1200GS and apart from riding it home from the BMW dealer in Dundee I haven't had a chance to take it for a proper ride yet.
This morning I went for a short ride around East Lothian then came back to Edinburgh, collected Gina & went out again for a while, just to see what the GS is like two-up.
I have to say it was perfect, everything I wanted & expected it to be.
Both solo & two-up this is a truly fabulous motorcycle.