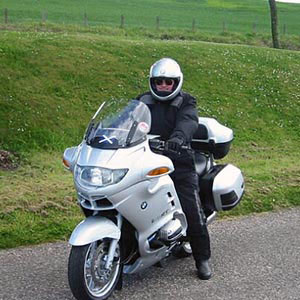 Our long two-up day out today started with a nice ride via Pitlochry to Dalrulzion on the road up to Glenshee.
The Scottish section of the BMW Club meet at the Dalrulzion Hotel and as I've not been a member for very long I thought we could go and make ourselves known.
I've never been a great 'club' person, and joined in the hope of meeting other like-minded individuals but to be honest we couldn't wait to get away & continue with our motorcycling, rather than sit down talking about it.
After lunch we took a different route back to Edinburgh via Dundee.
An interesting day out.