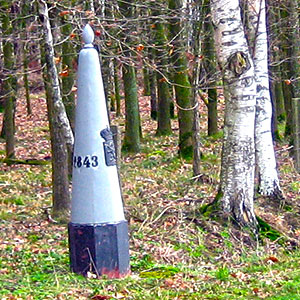 The first cycle ride of 2020.
Not a planned ride today, just a case of seeing where the front wheel took me.
I often follow the canals away from Weert and today I headed north west towards Lozen in Belgium alongside Zuid Willems Vaart until I came to a left turn that I've often ignored previously.
This junction is marked by a pointed, grey cast iron structure, about two metres tall, which I know to be the markers for the border between the Netherlands and Belgium.
I've always wanted to see where this narrow road leads so I took the turn and before long I come across more of these grey markers, indicating that the Netherlands border runs along the left side of the road which itself is in Belgium.
Eventually the paved road is replaced by a narrow track, a very muddy track which leads to a main road which I cross until I'm on another canal path near Bocholt heading back towards Lozen in a loop and back towards Weert.
The front wheel then deviated from the most direct route home to ride along the woodland tracks at Laurabossen which eventually lead to another road back to Weert & home.
I cycled 38.5 km today, towards my 1000 km target for Cycling Down Dementia, leaving just 300 km to go before the end of this month.